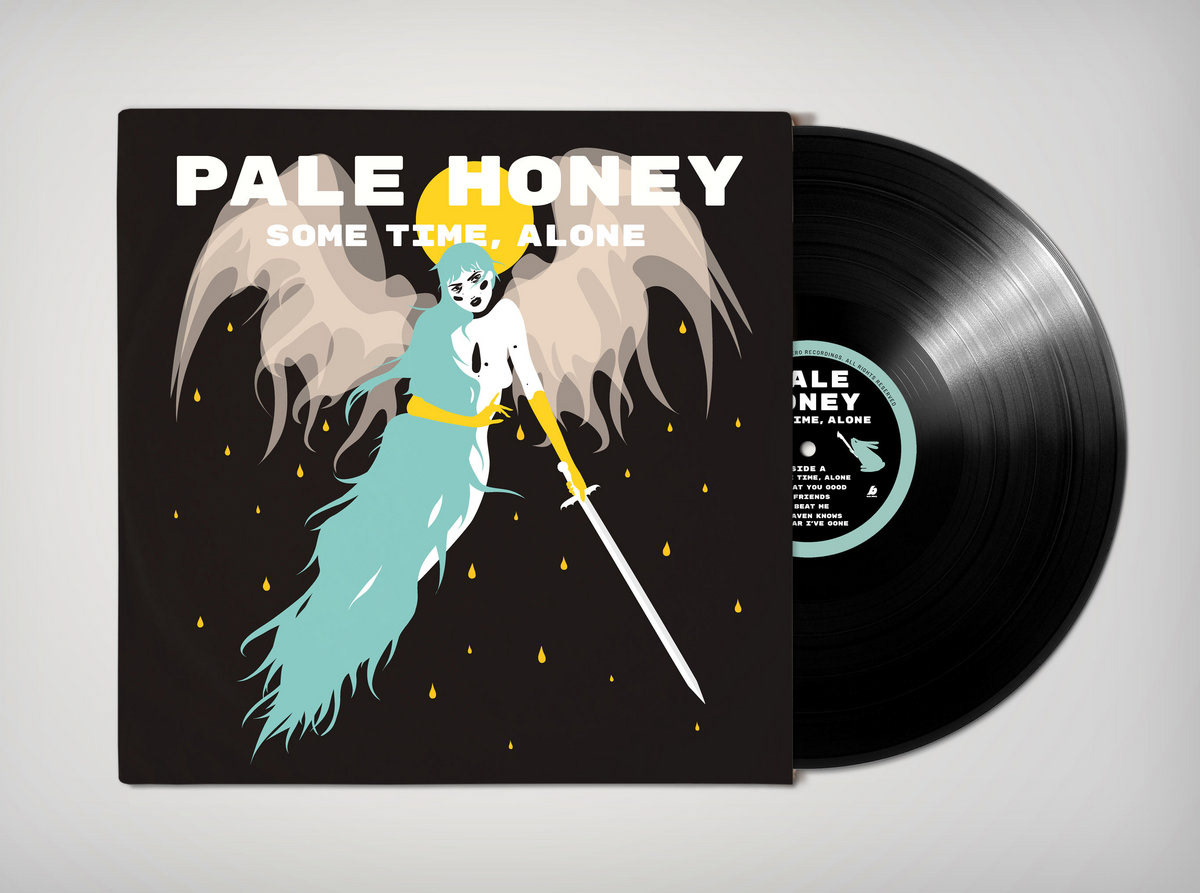 Some Time, Alone LP/CD
Design w/ Pär Wickholm
Idea, illustration and layout for Pale Honey.
This was made possibly with help from the talented Pär Wickholm who was responsible for  tyidiyng up the layout, typesetting and making sure the project was ready for print. Together we beat multiple world records in the category "Worlds Fastest E-mail Replies". 
Some Time, Alone
Album Artwork

Artwork for the album "Some Time, Alone" by Pale Honey.
 I always bring my camera, paper, pens and crayons to the studio so my hands have something to do between takes. By the end of our time in the studio all ten songs of the album had their own individual artwork that I sketched out with pen and paper and then completed in Illustrator. I love the vivid ideas and images that can emerge and unfold from music and sounds. The artwork was used as album covers for the singles on Spotify, artwork for Youtube (I am the one uploading them on the Pale Honey Youtube channel!) and is reusable for merchandise/tour posters.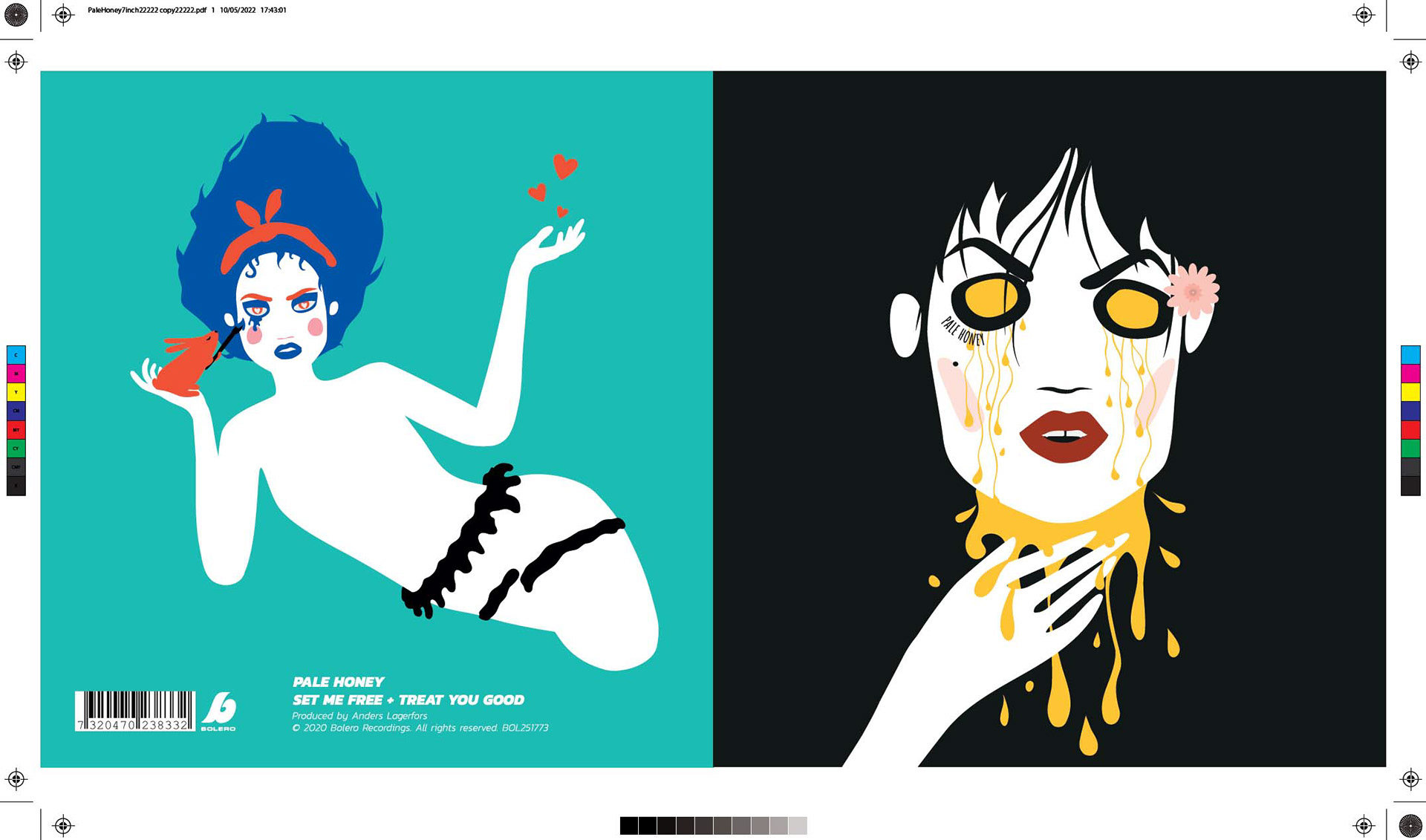 Set Me Free/Treat You Good LP 
Design + Photos
Idea, illustration, layout and photos for a 7" vinyl for a limited edition print. A small but fun project while waiting for the printed full-length LP Some Time, Alone to arrive.​​​​​​​